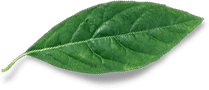 Call us on below numbers if you have any query, requirement or would like to place your order (9:30 AM to 7:00 PM)
+91-124-4005486
+91-9711597240
sales@jaishreeexports.com
Corporate Office
C-1659, Palam Vihar, Gurgaon – 122017, Haryana, India
Frequently Asked Question!

Soaking rice speeds up the cooking by kick-starting the absorption of water before the rice even enters the pot. By letting rice soak for 30 minutes or so, you can reduce the cooking time of most rice varieties by about 20 percent.
Soaking rice can also affect the flavor of the finished dish. Acetylpyrroline, the flavor component in aromatic basmati rice that is mainly responsible for their characteristic popcorn-like aroma, dissipates during cooking. The longer your rice is over the heat, the less aromatic it will be. So by soaking the rice and shortening the cooking time, you get more flavorful results.
Rinsing rice, on the other hand, alters its texture when cooked. When you want perfectly separate grains, rinsing removes the thin layer of starch from the surface of each grain and helps keep the rice from sticking together. Long-grain rice, like basmati, is often rinsed for this reason.
We offer a 100% buy back guarantee with no questions asked. Incase you do not like the quality of the rice delivered, you can call for return and your money on pro-rata basis ie money of the unconsumed quantity will be returned back to you) and unconsumed quantity will be collected back. You can alternatively ask for a replacement bag 
We offer free home delivery of Rice in New Delhi & Gurgaon area. From the time you place an order the delivery can take anywhere between 1 to 7 days. Since we do not charge anything extra for delivery we collate multiple orders to optimize on delivery our cost & resources thereby also contribution to the environment.
We accept the following:
Cash on Delivery upto Rs. 10,000/-
UPI
PayTM 
The rice is a non-perishable food grain for consumption and has almost indefinite shelf life, when kept free from contaminants. The main challenge is to keep it free from weevil, insects and other contaminants.
In stored rice there is a possibility of weevil developing during hot and humid conditions as invisible eggs germinate. These weevils are not harmful. Before cooking rice is soaked & washed in the process the weevil gets washed away. However following advice may be followed for storage:-
Store in air tight stainless steel container preferably; place the container in a cool dry place.
If weevil are observed do not expose the rice to sun as it will break
You can use Parad Tablets, which can be wrapped in a piece of thin cloth and placed inside the container containing Rice).
Pesticides should be avoided as they are very harmful
Weevils get washed away in the soaking process
About Parad Tablets: The tablets are odorless which make it convenient to use. The directions of usage are written on the pack and we recommend you read the same before using, there is no difficulty in using these tablets. They effectively keep the worms and insects at bay and at the same time ensure that the rice, pulses or other food grain are not left with any odor at all and remain fresh. Please read the instructions carefully on the back of the pack before using. This advice is issued for benefit of the customers, without any risk or responsibility on part of Jaishree Exports, RiceExpress, its management or any of its employees